Even during such a sad time here in Central North Dakota, a bright spot happened! Accuquilt.com will has accepted my AccuStars and Stripes pillow pattern and is projected to appear on their website on Monday, June 27th! This made my day :-)
Here's my post from
Stash Manicure
, from which my pattern got 'noticed'!
God bless the USA!
********
for flood assistance.
Minot, ND
2,500 homes are being flooded today
over 12,000 people are displaced
nine feet over flood stage today and rising
this flood on the Souris River breaks an 1881 record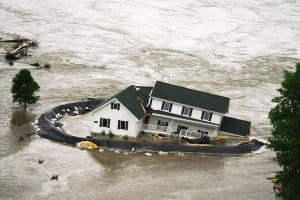 Bismarck, North Dakota
Missouri River floods 657 homes
The governor of North Dakota has asked FEMA to reconsider their earlier decision not to help.
A Presidential Disaster Declaration has been declared as of June 23rd, 2011.
Thank you for your prayers.
God bless!